Stephen Leigh & S.L. Farrell
Roaming at the intersection of fiction and reality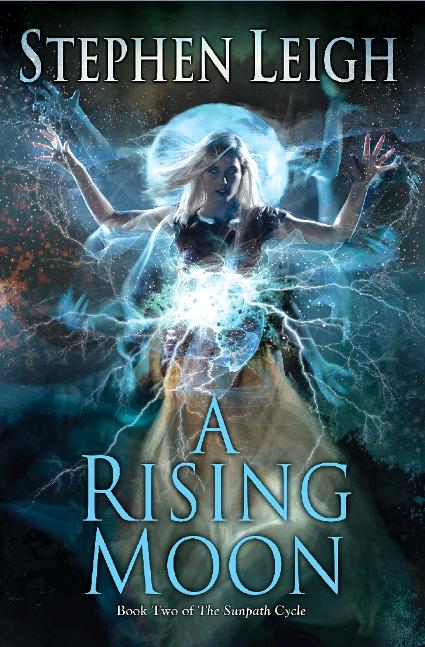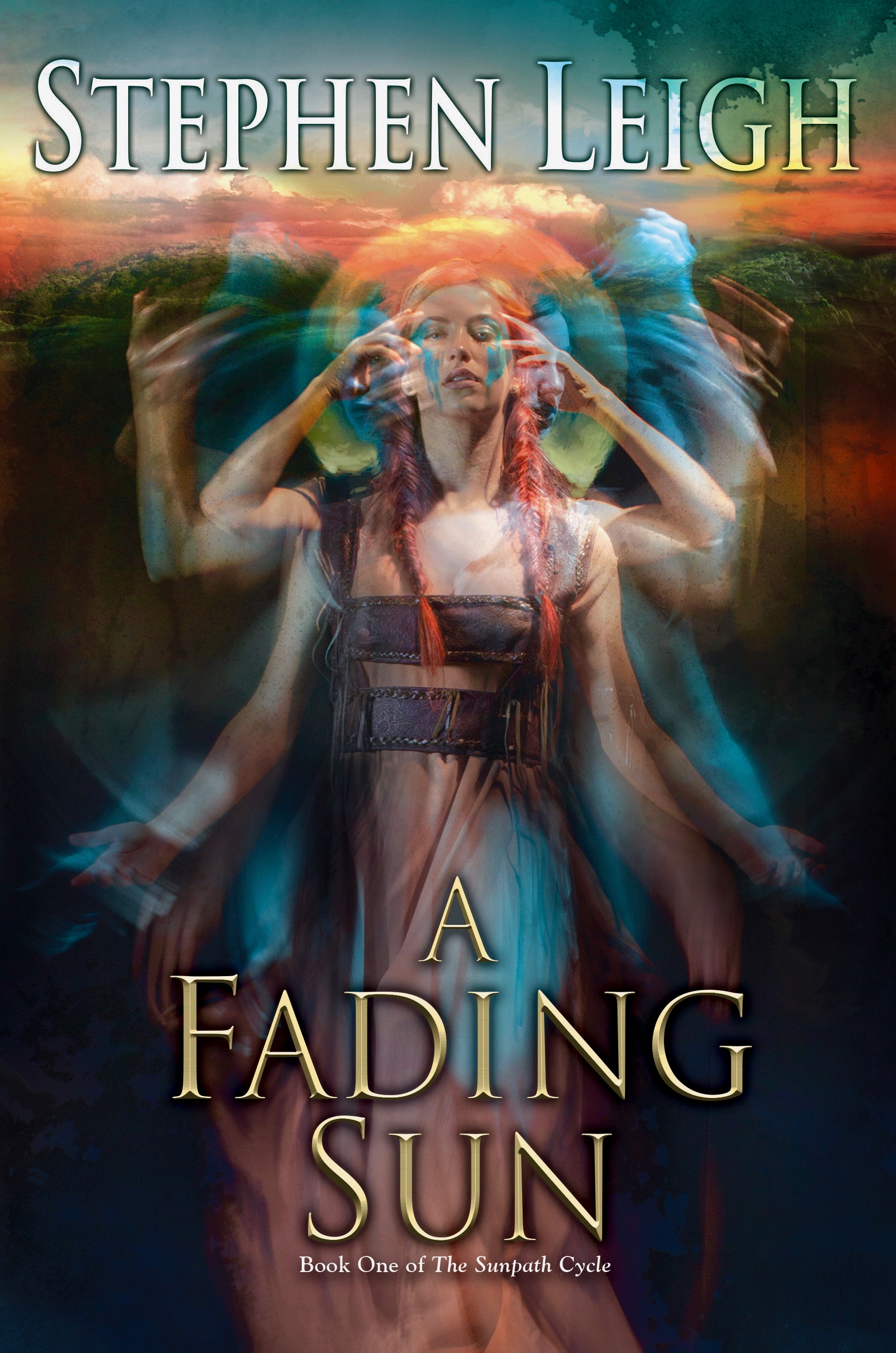 A FADING SUN and A RISING MOON are the "Sunpath Duology, set in a faux first century Britain. A FADING SUN was released on July 4, 2017 while A RISING MOON was released in November 2018.
****
When Sheila (my editor) asked me to come up with some cover copy for the initial book, here's what I gave her:
"The problem with ghosts is that they don't quite realize that they're dead."

Voada Paorach can see the dead. That was a family trait, but one that had to remain hidden since the Mundoan Empire had conquered her people's land three generations ago. But this ghost wasn't the same as the others she had glimpsed. This ghost demanded that Voada follow a new path, one that meant leaving behind everything and everyone she had known and loved.
Voada would come to understand the power that her people possessed, but she would also learn the steep price that must be paid for such a gift.
Fast-moving and intense, A FADING SUN explores grief, sacrifice, ambition, and the forging of personality in the crucible of war.
The incredible cover illustration is by the talented Cliff Nielsen.
A review of A FADING SUN from Publisher's Weekly: "Leigh's complex and substantial fantasy series opener adds elaborate spellcasting and powerful sorcerers to the legend of Celtic warrior queen Boudica repelling the Romans. The war machine Mundoa conquered Albann, home of the spiritual Cateni people. Generations later, Cateni Voada Paorach lives a comfortable life as the wife of the tax collector, but she's secretly a draoi, or magic user. After Voada publicly guides the spirit of her husband to the afterlife, she is vilified by Mundoan governor Maki Kadir, beaten, and left for dead, and her children are sold into slavery. She vows to eradicate Mundoa from Albann and free her people. Voada sets off on an epic adventure to cultivate the power she draws from draoi ancestors, battling both the Mundoan forces and a spirit that's trying to consume her. Leigh (The Atonement Tango) skillfully weaves together a comprehensive and rich mythology, intricate fight sequences, and a mother's all-consuming revenge. The story holds few surprises, but the engaging characters will draw in readers."
And another review, by Kelly Anderson from B&N's blog: "Epic fantasy has also been a great vehicle for analyzing the follies of empire… Stephen Leigh's A Fading Sun is another powerful entry in the category of stories about the change wrought by empires—for better or worse."
A couple more reviews of A FADING SUN: "Readers, who will detect a resemblance to Ireland, Scotland, and England during the Roman era, will eagerly anticipate the sequel." —Booklist
"Leigh builds a vivid, thrilling and exciting new world that will captivate and hold the imagination in A Fading Sun." —RT Reviews
LINKS TO BUY: | Village Lights Bookstore | Bookshop.org | Barnes & Noble | Amazon |
****
A RISING MOON is the sequel to A FADING SUN, though the protagonist of the novel is Orla Paorach, the daughter of Voada, the protagonist of A FADING SUN. Here's the catalog copy:
"Orla! Hurry, girl! You must come with me!"
Orla Paorach's life was overturned for the first time when her mother Voada was beaten senseless, and Orla was taken by Bakir, a minor Mundoan army officer, as his second wife. Now her world is shattered a second time: Bakir has died in battle, and so has her mother, now known as the Mad Draoi of the Cateni. Orla flees northward to Onglse, the island home of the draoi that is the center of the Cateni rebellion against the Mundoa. She becomes quickly embroiled in battle as well as deceptions from both sides of the conflict, as everyone expects that she's come take up her mother's mantle. Those who knew her mother offer their help, but can she trust any of them? Can she avoid becoming the Mad Draoi herself, lost in the magic her mother once tried to wield?
An intense, fast-paced novel, A RISING MOON explores trust, courage, and the deep seduction of power.
The fantastic cover is again by Cliff Nielsen.
Our first review was from Publishers Weekly: Here's the pull quote I was sent: "Orla's epic chronicle of revenge ripples with elaborate magic, layers of logistics and war planning, politics, betrayal, and factions vying for power. It's sure to please any reader of high fantasy."
Another review, from Library Journal: "In this sequel to A FADING SUN, Leigh returns to his setting of an alternate first-century Britain… Newcomers can easily follow the story without having read the earlier book. Fans of Melanie Karsak's HIGHLAND RAVEN and similar Celtic historical fantasies will especially enjoy. VERDICT: ...This fast-paced, character-driven fantasy will keep readers flipping pages right to the end."
And another: "Fantasy lovers who like Druids and old word Roman times will enjoy this imaginative world....Original and tense. This book expertly mixes with ghosts, magical powers and a desperate fight for freedom into an exhilarating read!" -- Bookaholics Romance Book Club
LINKS TO BUY: | Village Lights Bookstore | Bookshop.org | Barnes & Noble | Amazon |