Stephen Leigh & S.L. Farrell
Roaming at the intersection of fiction and reality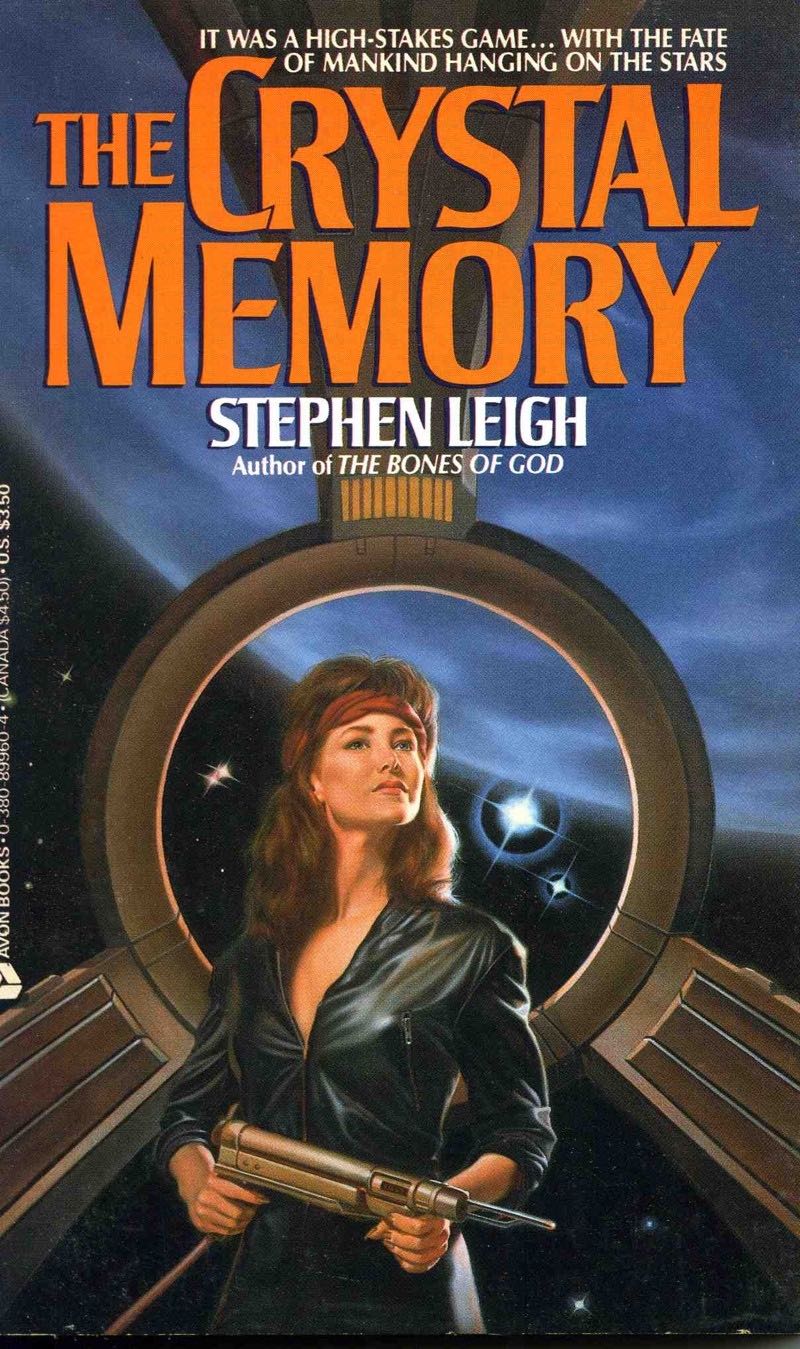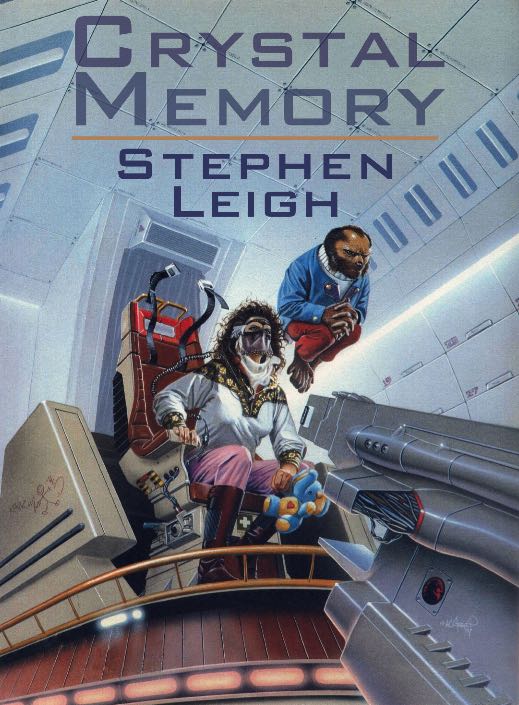 Crystal Memory -- First publication, September 1987, Avon Books; SFBC edition 1988; now released in ebook format.
THE CRYSTAL MEMORY was the first book I wrote without an outline of any sort, letting it grow as it wanted. For the record, this was also the first book I wrote entirely on computer, using my brand new Macintosh SE (with no hard drive at all, just two 800K floppy disk drives.)
I also had one of the best covers I've ever had (from A. C. Farley) on the SF Book Club edition -- and he kindly let me use his art for the ebook edition I've released myself. Amazingly, he even got the tiniest details right... On the other hand, the mass market book has a generic Rambo-ette adorning the cover, and doesn't appear to be any scene in the book; I suspect it might have been some stock art sitting around. The cover art for the Avon edition is uncredited.
THE CRYSTAL MEMORY was dedicated to Hania Wojtowicz, one of my (and Denise's) best friends..
A brief description: It is now 2170, but decades ago, the Great Bust wrecked Earth's economies and trapped humankind in their own solar system. Then the T'Raijek came, flaunting their power and their stardrive, and inflaming those who were determined to obtain the T'Raijek's advanced technology at any cost. Any cost at all...
Free Trader Jemi Charidilis knows little of these tensions. She is simply trying to wrest a living by hauling cargo from Earth to the few outposts in near space. But unexpectedly her ship is attacked and disabled. When she is rescued, Jemi finds that two years of her memories have been stolen from her, including the death of her son Kenis. Who had done this, and why? The answer is bound up in the very fate of mankind as Jemi risks her life to uncover the truth
"A blend of action, fantasy, and science fiction, with effective underpinnings of philosophy and history." - Bob Hahn, Cincinnati Enquirer
LINKS TO BUY (Ebook only): | Barnes & Noble | Amazon |