Stephen Leigh & S.L. Farrell
Roaming at the intersection of fiction and reality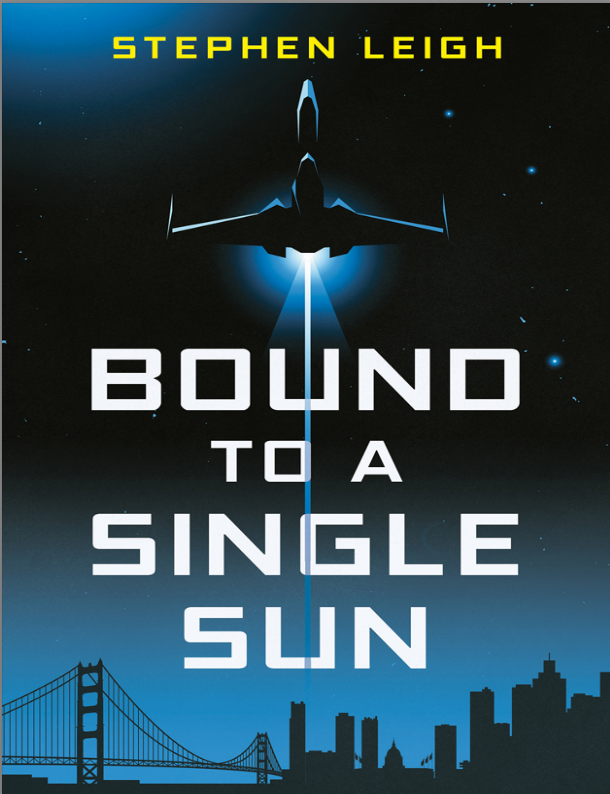 BOUND TO A SINGLE -- First publication, 2022, DAW Books, released in ebook and audiobook format.
In the near future, humankind has founded colonies on Mars and the inner planets as well as under the oceans, populating them via by direct genetic manipulation, changing us to suit the environment. The haves are those who are "ecomods" (genetically modified) or "surgenmods" (surgically modified); the have-nots are the "typics"—those who haven't undergone modification. The typics are forced to live in walled-off, filthy, and run-down areas, held away from the wealthier surgenmods, while the ecomods have formed communities based around their own archetypes—insular societies all, each with their own particular customs.
There's a greater wall, as well. Someone or something has put a sphere of exclusion around the inner solar system, an unseen barrier that allows no living being to pass beyond AU 3.0. For all humankind knows, this SunWall has existed for only the last half century, when the first manned expeditions attempted to reach Jupiter, or perhaps it existed for aeons, long before humans ever dreamed of flight.
Sofia is an ecomod, but not from a standard 'race' that anyone recognizes. She claims to have pierced the SunWall and lived. Against increasingly stubborn resistance, Sofia and the group of misfits who gather around her attempt to uncover the secret of the SunWall and release humankind from its imprisonment.
LINKS TO BUY (Ebook only): | Barnes & Noble | Amazon |